Benching can be very hard to perform especially if you're a beginner. So are bench pressing worth doing it?
Let's find out what is bench pressing and what muscle groups are targeted.
Bench pressing is a compound movement exercise that focuses on the pushing momentum and targets the upper body muscle groups such as Chest, Shoulders, and arms.
The main muscle group which is targeted when performing bench presses is the Chest (pectoralis major).
Yes, Bench pressing is worth doing if you want to strengthen or build chest muscle. However, the correct form and number of reps/sets should be performed depending on your goal. Also, progressively overload the weight when you can perform the right number of reps and sets.
For building strength aim for 6-8 reps of heavy weight for 3 sets
For building muscle aim for 10-12 reps of medium weight for 4 sets
Check: Are deadlifts worth doing?
Variations of Bench press
Variation of Bench Press
What is it?
Main Muscle Focus
Wide Grip Bench Press
The wide Grip bench press is very similar to the normal Bench press. The only difference is in the grip, where you will hold the bar. It will be wider than your shoulders.

This exercise reduces the tension from your triceps and puts more tension on your chest (pectoralis major).
Chest (pectoralis major)
Close-Grip Bench Press
The close-grip bench press is again very similar to the normal bench press. The only difference is in the grip as you will be gripping the bar closer to each other.

This exercise will reduce the tension from the shoulders and put more focus on the chest and triceps muscles.
Chest and Triceps
Incline Bench Press
The incline Bench press is the same as the normal bench press. The only difference is the bench position which is in the incline position.

This exercise focuses more on the upper chest and front shoulder muscles. Most people find this harder than a normal bench press but this very beneficial workout if you want an all-rounded chest shape.
Chest and Front Deltoid
Decline Bench Press
The decline bench press is the same as the normal press but the only difference is with the position of the bench. The bench is the position in decline position.

This is a very good workout for focusing on the lower chest muscle. Tips, make sure the bar comes down to your lower chest in a controlled manner and then push all the way up for each rep.
Chest
Feet-up Bench Press
The feet-up bench presses same as a normal bench press but the only difference is your feet are up.

This exercise will help improve core stability and focuses on chest muscle at the same time. It's recommended to start with lighter weights and feel comfortable before doing heavy weights to the exercise.
Chest and Front Deltoid
Benefits of Bench press
1. Help Build Chest Muscle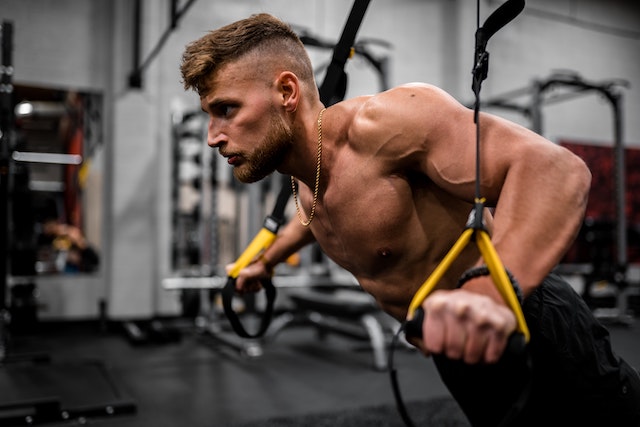 Since bench pressing is a push movement, it will help build chest muscle as well as upper body muscle.
There are 4 main factors for building a chest muscle by bench pressing:
The right number of Reps and Sets (10-12 Reps, 3 Sets)
Good Form
Good Diet
Rest (Sleeping, resting days off, rest between sets)
2. Help build Upper Body Strength
Bench pressing can be used to build upper body strength but you will have to follow a strength training program.
In order to build upper body strength by bench press is by:
The right number of Reps and Sets (3-5Reps, 3 Sets)
Heavyweights (heavyweight for yourself)
Good Form
Good Diet
Rest (Sleeping, resting days off, rest between sets)
3. Help Correct muscle imbalance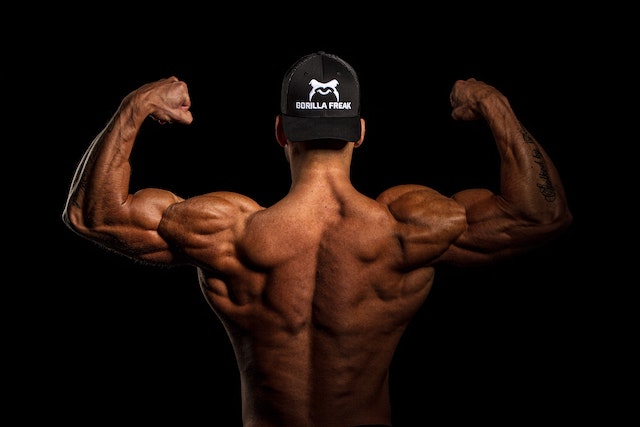 Bench pressing can help with correcting muscle imbalance. This is done by making sure the form of benching is correct such as:
Correctly positioning the torso on the bench
Having the correct grip when benching
Retracting and depressing scapula
4. Help increases Bone Density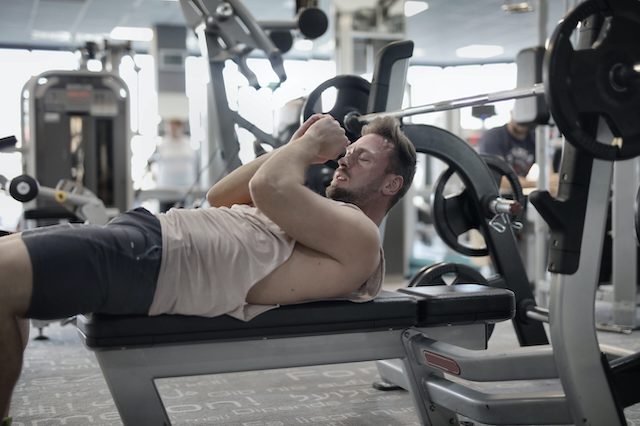 Studies have shown that functional compound movements like bench presses, squats, and deadlifts can help increase bone density[R]. Adding more resistance training and compound movements to your workout will increase bone density.
5. Help focus on different Chest muscles.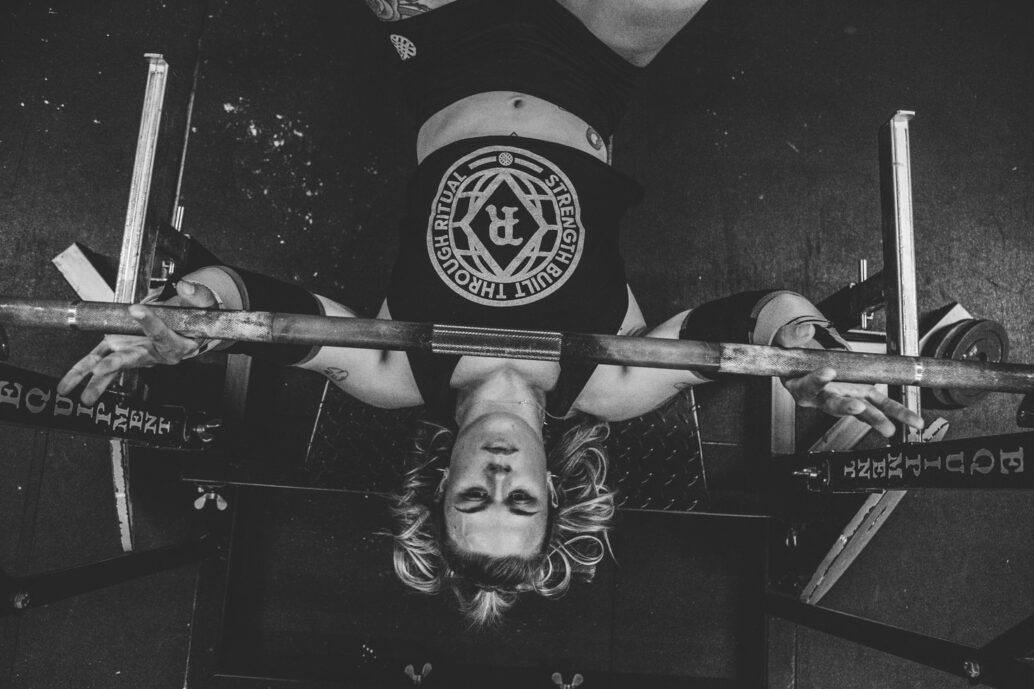 Bench pressing is a great compound movement exercise that focuses on the upper body muscles. There are many variations of bench presses that will focus on the different muscle groups. For example, Declined bench press will focus on the lower chest muscle.
How to avoid injuries while bench pressing?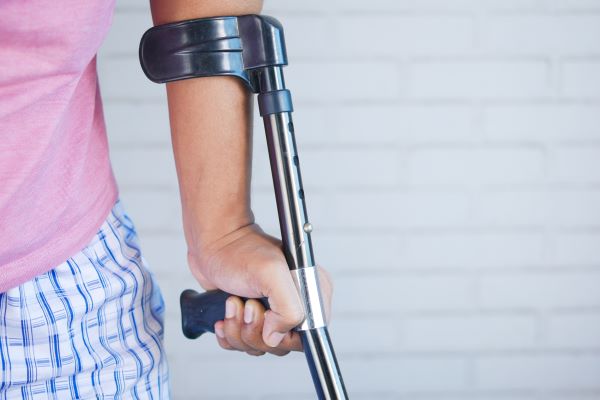 1. Having a correct form.
A correct form is very beneficial when performing bench presses because you will be targeting the right muscle group and are less likely to injure yourself.
When benching, make sure your:
Keeping the chest up and arching your back.
Holding the bar evenly with the right grip.
Going all the way down to your chest
Going up to the point where your elbows are about to lock (for momentum and endurance)
2. Performing Warmups.
Warmups help with increasing the heart rate and blood flow which increase more oxygen to the muscles. Therefore, a jog or running before benching can be very beneficial as it will increase your workout performance and lower the possibility of injury.
Also, stretching is very beneficial too as it increases your flexibility meaning more range of motion to the joints. Therefore less likely to get injured.
3. Not going too Heavy.
Going too heavy on a bench press can lead to critical injury. In the past, many famous bodybuilders have torn their chest muscles doing so.
Don't let your ego get the best of you and start competing with others while you are not on the same level as them. Give it some time and you will get there eventually.
4. Enough recovery time for upper body muscles.
Recovery is the most underrated factor when it comes to building muscle. The muscle grows after it has been torn apart and that's the pain you feel after your workout for a couple of days. At that time the muscle is being repaired and while repairing it repairs with more muscle.
Therefore, recovery is very important so make sure your muscle have enough rest before training the same muscle group.
5. Having a spotter for heavy sets.
Performing heavy bench presses without a spotter is like asking for a death wish. If the weight is too heavy then you cannot push the weight up which can lead to a major injury, even death. It is highly recommended to have a spotter when performing heavy benching.
6. Using wrist and elbow bands.
There are many benefits to wearing wrist wraps and elbow bands while benching because it will help increase joint stability as well as wrist and elbow security. This will help push you to your normal fatigue level, allowing you to grip the bar higher and making the weight feel lighter.