A fast metabolism is often simply understood as a higher rate of metabolism and absorption of nutrients, which sounds like a positive, but it also has a weakness, which is a decrease in the rate of weight gain. And metabolism depends on individual genes, gender, activity level and age. Therefore, there are some people who are very active when exercising, as well as eating well, but still do not grow to the weight they want, from which it is difficult to improve muscle in the near future.
It is interesting that people with a fast metabolism can eat a lot without fear of fat. But that is completely opposite to some people who are working out and want to improve more to gain weight. In addition to incorporating meals and snacks throughout the day, fast metabolisms also need to add essential nutrients and are larger than the amount of carbon burned, to improve the rate of gain, and desired weight.
If you are one of them, do not be discouraged but follow the article below to know more about the 5 Best Nutritional Products To Support Weight Gain For Fast Metabolism. After this article, you will have a better understanding and can suggest to yourself or anyone around you, relatives or friends who also have a fast metabolism to help them save more time. It is always important to remember that nothing is better and more effective than eating right, getting enough sleep, and training your body through exercise. These products are intended as support only, not replacements.
WHAT ARE THE BEST WEIGHT GAINERS FOR FAST METABOLISM?
RIVALUS CLEAN GAINER HIGH PROTEIN
BULKDSUPPLEMENTS WHEY PROTEIN 90%
NAKE MASS CHOCOLATE VEGAN WEIGHT GAINER
MUTANT MASS EXTREME
BSN TRUE MASS
| | | | | |
| --- | --- | --- | --- | --- |
| | | | | |
| | | | | |
| RIVALUS CLEAN GAINER HIGH PROTEIN | BULKDSUPPLEMENTS WHEY PROTEIN 90% | NAKE MASS CHOCOLATE VEGAN WEIGHT GAINER | | |
| | | | | |
| | | | | |
| | | | | |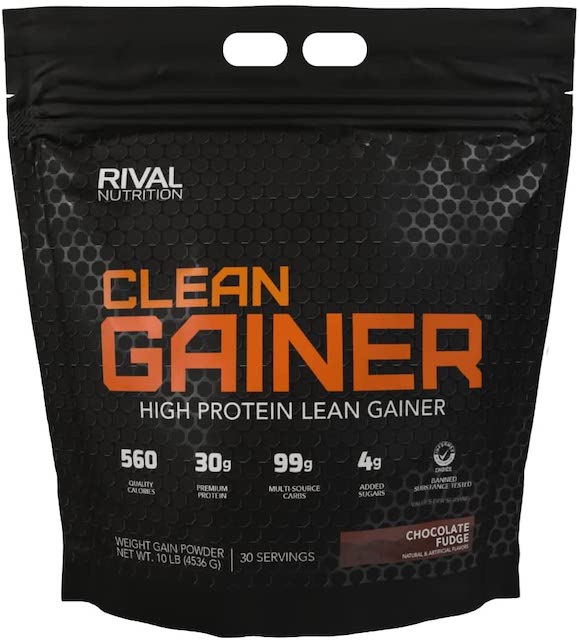 INGREDIENTS
Clean Carbohydrate Blend (Oat Fiber, Glucose Polymers (Maltodextrin)
Fructose
Organic Quinoa
Blueberry Powder
Ginger Powder, Monk Fruit, Organic Rice Bran
Clean Protein Blend (Whey Protein Concentrate, Whey Protein Isolate, Milk Protein Isolate, Micellar Casein)
Clean Lipid Blend (MCTs from Coconut)
Flaxseed powder, Avocado Powder, Sunflower Powder)
Cocoa (Processed with Alkali)
BCAAs (L-Leucine, L-Isoleucine, L-Valine)
Guar Gum
Sucralose
Acesulfame Potassium
Stevia
WHY DO WE RECOMMEND RIVALUS CLEAN GAINER HIGH PROTEIN?
This product is safe and effective, helping to improve weight significantly. With a clean source of protein, it will definitely support a more tightly controlled metabolism.
In addition, RIVALUS helps you to have stronger and more pronounced muscles with more than 500 calories per serving and 30 grams of protein. Dreaming of becoming a professional athlete, or an ordinary person with a body full of positive energy is the best and safest solution.
CUSTOMER REVIEW:
"This protein is doing the job, it's smooth, and the right ratio to keeping my weight on. Also, the ingredients are probably the cleanest on the market that's why it's my go-to and hopefully post-cancer too."
"Definitely sweet. I like how light it is. No chunks or mess Like most of the weight gainer brands I've tried.
I bought this brand mainly because of Its better ingredients without all the fillers, and to help me add around a 1000 calories to my daily diet."
"Clean gainer allows me to add extra calories to whatever I'm drinking be it milk or water to get just a little extra help staying at a healthy weight. Tastes great too!"
"I've used Clean Gainer Before and had great results. Doesn't mess up your stomachs like other whey proteins and the weight gains are real and clean as advertised."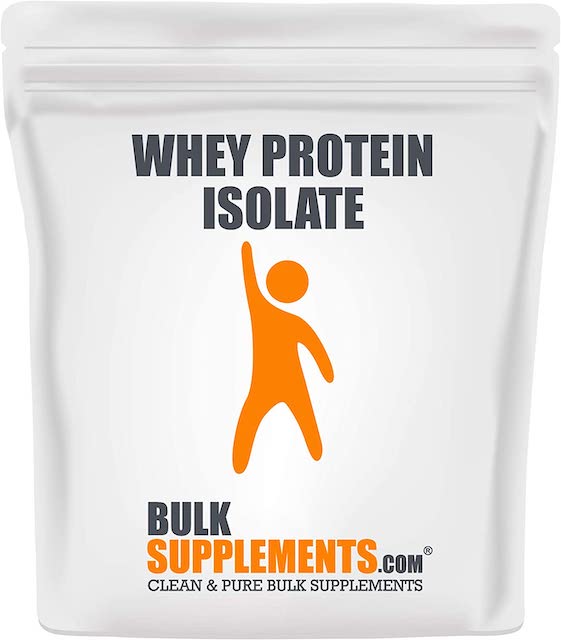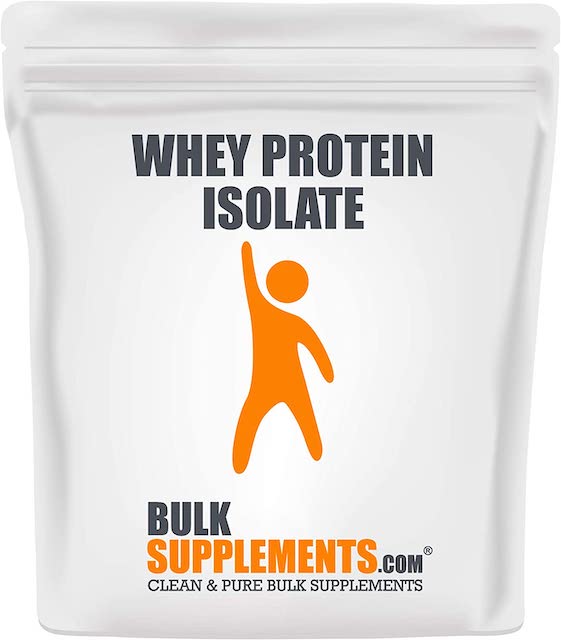 SPECIAL INGREDIENTS
Soy-free
Gluten-free
Yeast-free
No additives
BCAAs
INGREDIENTS
Whey Protein Isolate
ISO Protein Powder
Sunflower Lecithin
Leucine
Isoleucine
Valine
WHY DO WE RECOMMEND BULKDSUPPLEMENTS WHEY PROTEIN 90%?
BULK products contain quality protein sources and amino acid components to help develop and maintain body mass. Whey Protein Powder is unflavored and can be easily mixed in shakes, smoothies and everyday foods. The product will assist you in absorbing nutrients from other foods, plus amino acids and BCAAs for better muscle recovery and training.
CUSTOMER REVIEW:
"Definitely saw some results after going to the gym whenever I could and ate a sufficient amount of protein. This stuff, is tasteless, meaning it's not pretty to gulp down. I'd mix it with cocoa powder or something of the sort or blend it in with a fruit smoothie if it's that intolerable for those others out there. My weight was more throughout the whole time."
"I bought this because my English Mastiff "puppy" 15mo old is such a picky eater. I have a hard time keeping weight on him. I mix this into his raw food diet to help add weight and nutrition even when he is being picky and eating minimally."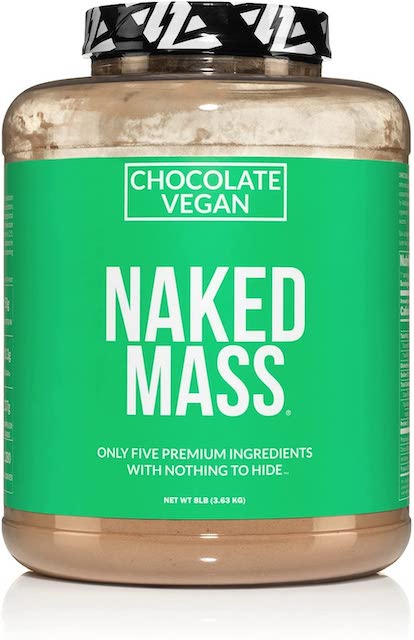 SPECIAL INGREDIENTS
Soy-free
Gluten-free
No artificial ingredient
GMO-free
Only 5 premium ingredients
INGREDIENTS
Organic Tapioca Maltodextrin
Pea Protein
Rice Protein
Organic Coconut Sugar
Organic Cacao
WHY DO WE RECOMMEND NAKE MASS CHOCOLATE VEGAN WEIGHT GAINER?
This product is very healthy, and all-natural with only 5 high-quality ingredients, providing more than 1200 calories and 50 grams of super clean protein, helping the body to develop a comprehensively more flexible metabolism. Plus with 10.3 grams of BCAAs, Nake Mass facilitates recovery and stronger muscle growth.
This is the top choice of Amazon and other users. Referring to Nake, it is impossible to forget a manufacturer dedicated to nutrition. With the slogan "Nothing To Hide", you can completely believe your future goal count on Nake's products. Unlike other products, Nake Mass Vegan uses natural organic tapioca flour to create the perfect amount of quality carbs.
CUSTOMER REVIEW:
"I haven't been using it for that long yet so it's too soon to speak on whether or not it helps with weight gain. But this is definitely the best gainer I've tried for taste and blend-ability."
"If you're looking to put on weight but the majority of mass gainers make you feel sick because of all the garbage they put into them, you've come to the right place. Ingredients aren't a long list, it's free pretty of anything that can cause digestive issues. With a half a serving of this protein powder I can add 2 tablespoons of peanut butter, 2 tablespoons of chocolate chips, a medium banana, a half a cup of oats and 16 ounces of almond or oat milk, and not feel awful and still get over 1,000 calories."
 "As a vegan, it's important to maintain a healthy weight and I'm super into ingredients so in order to work this gainer in my life I cut off sugar snacks throughout the day since the sugar grams are a bit high, no big deal, Every sacrifice comes with a gift."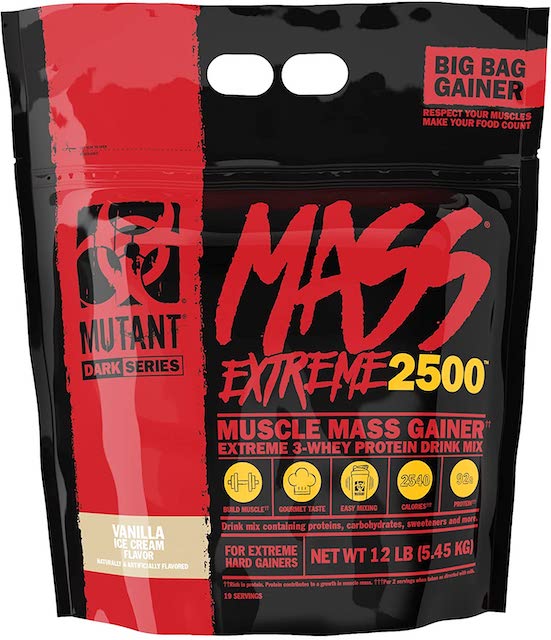 SPECIAL INGREDIENTS
Clean Calories
3 Whey Protein Blend
INGREDIENTS
Carbohydrate Blend
Waxy Maize Starch,
Sweet Potato
3 Whey Protein Blend (Whey Protein Concentrate, Whey Protein Isolate, Hydrolyzed Whey Protein: From Milk)
Lipid Food
WHY DO WE RECOMMEND MUTANT MASS EXTREME?
This "Monster" is a heavyweight competitor with other supplement foods, it can provide up to 2500 calories with just 2 servings in 1 day. Naturally derived from a clean protein source, it certainly won't let you down.
Mutant Mass Extreme was created specifically to support those who work hard to exercise, no matter how much they eat, they can't gain weight, busy with daily work.
Use them as a source of motivation, fast metabolism will no longer be a concern.
CUSTOMER REVIEW:
"Finally a product that slowed down my metabolism! I'm a little guy that hasn't been able to pass 130 lbs because my body burns calories faster than the California fires spread. I highly recommend if you are one little sad guy who says they eat a lot but they never gain weight. This product changed my life and buying again. Thanks for a great quality product that works."
"Listen, if you need to gain weight to put on muscle and you have a fast metabolism, drink this with whole milk. I put on 20 pounds in 3 months and have never been bigger in my life. Just make sure you are working out in the gym so the weight goes to your muscles."
"Good flavour for a bunch of chemicals masquerading as cookies and cream. A big bonus is that it is finer than most other gainers, meaning it's easier to drink/ mix. Calorie/ protein/ carb ratio is on point. Price is fine considering the market."
SPECIAL INGREDIENTS
Ultra-premium Protein Source
 Natural & Artificial Flavors
INGREDIENTS
Protein Matrix Consists of (Whey Protein Concentrate, Calcium Caseinate, Milk Protein Isolate, whey Protein Isolate, Micellar Casein, Hydrolyzed Whey Protein, Egg Whites, Glutamine Peptides)
Maltodextrin
Sunflower Powder
Natural & Artificial Flavors
Polydextrose
MCT Powder (Medium Chain Triglycerides, Non-Fat Dry Milk, Disodium Phosphate, and Silicon Dioxide)
Lecithin
Vegetable Color
Cellulose Gum
Xanthan Gum
Guar Gum
Acacia (Gum Arabic)
Acesulfame Potassium.
WHY DO WE RECOMMEND BSN TRUE MASS?
Applying a 2-1 ratio formula, carbs and protein, will help you easily reach your weight goal. BSN uses clean protein sources, ensuring the body receives nutrition at the most optimal level. Let True Mass grow and restore muscle with you who have more calorie needs than the average person, and you will not regret using it.
For added nutrition and a delicious taste, use with milk.
CUSTOMER REVIEW:
"I started using this product 6 days ago. My starting weight was 125.4 lbs. I am now at 128.6 lbs so I have gained 3.2 lbs in only 6 days.
For my size and metabolism, it's been difficult to intake enough calories to gain weight. These shakes make it super easy."
"Truly, massively, fantastic stuff! Seriously, I have tried half a dozen of these mass builders and weight gainers. Not just the best tasting gainer, but better than any other protein of any brand."
"This definitely helped me gain weight on top of a good diet, and I was feeling really strong at the gym. The best thing about this is it never left me feeling too bloated like other weight gainers. I put the scoops recommend, water, and a scoop of peanut butter into a nutribullet and I would sip on it after a workout. Easy to drink and blended well."
Summary:
Based on reviews and user experiences, TrainRightMuscle believes that BSN True Mass Weight Gainer Will Be The Best Choice For Fast Metabolism. Actually, fast or slow metabolism, both have their own benefits. No matter what type you belong to, we all need to practice good habits because It's help protect our health and stay in a high-energy state. Always take time for yourself to rest, eat healthily, get enough sleep and exercise, and you will have the strong body that anyone wants. Use these products as a support, not a replacement for your main daily meal.