Nutrition, adequate sleep, and hydration might be all you need to bust those extra calories at the gym or not! The road to getting the best gym experience revolves around the type of pre-workout supplement you consume, and here are the 5 best pre-workouts that are suitable for all without crashing.
What are the Best Pre Workouts Without Crashing?
Optimum Nutrition Amino Energy
C4 Sport
Six Star Pre-Workout Explosion
Nitrosurge Pre-Workout Supplement
AminoLean Pre Workout Powder
| | | | | |
| --- | --- | --- | --- | --- |
| | [Best Sports Nutrition Pre-work] | [Best L- Arginine Nutritional Supplement] | | [Best Keto-Friendly Pre-workout] |
| | | | | |
| | | | | |
| | | | | |
| | | | | |
| | | | | |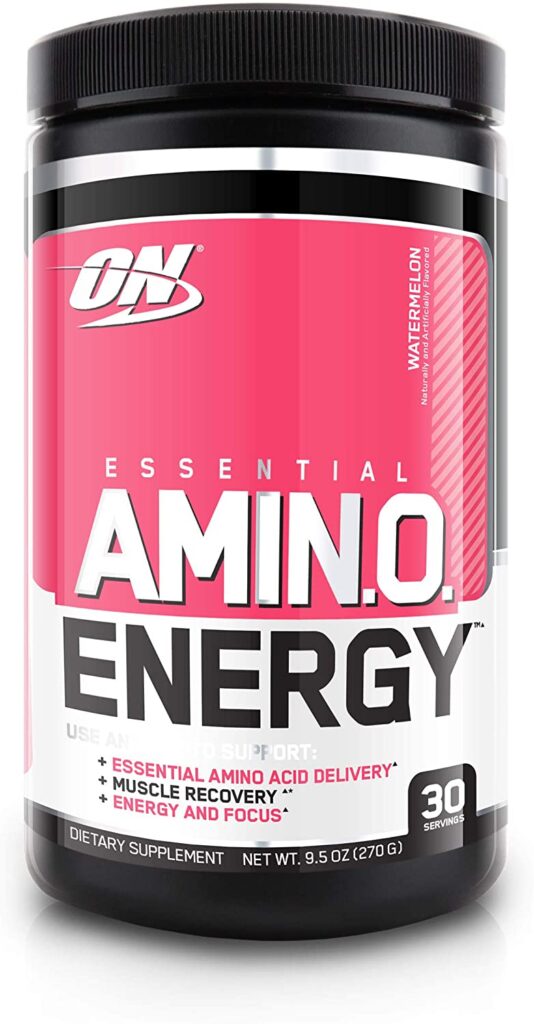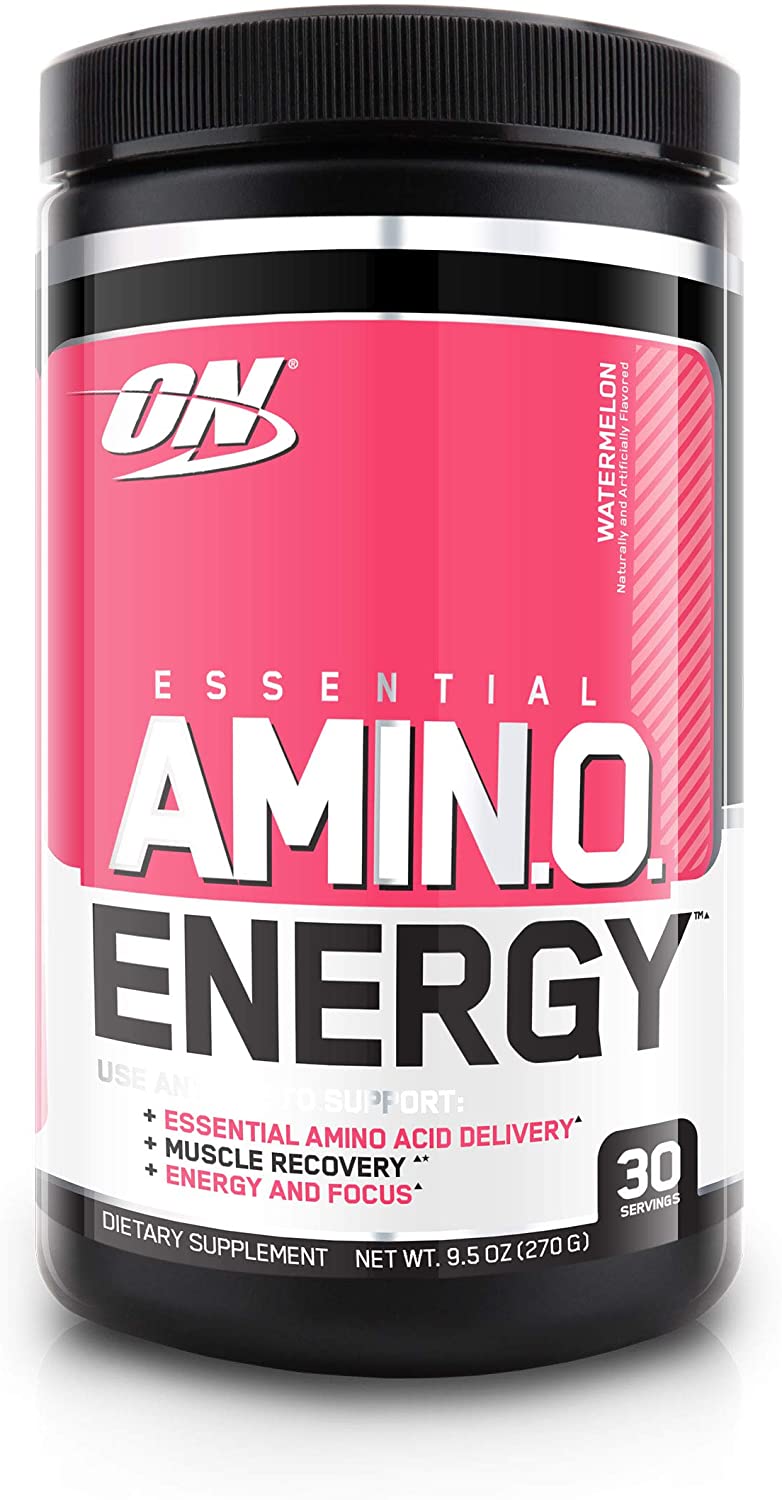 The Optimum Nutrition Amino Energy is tagged as Amazon's bestseller and ranked at 50th spot in Health & Household on Amazon, 1st in Branched Chain Amino Acids Nutritional Supplements, and the 15th in Sales & Deals.
This pre-workout supplement comes in 10 amazing flavours: blue raspberry, blueberry lemonade, blueberry mojito, fruit fusion, grape, green apple, orange, strawberry, strawberry lime, and watermelon flavour.
When compared with other energy blends that contain green tea and green coffee with 100mg of caffeine, it was deduced that they both boost energy. Still, only Optimum Nutrition Amino Energy provided mental focus.
Its unique formula keeps users energized and focused by heightening their energy levels and gym-focused for a productive day. It contains 18 calories per serving, a gram of carbs, and no sugar.
With two scoops into 10-12 oz of cold water and properly shaken, the superior energy within you is unlocked, but you mustn't exceed beyond 6 scoops within 4 hours.
Beginning with 2 scoops assists with your caffeine tolerance level because 2 scoops are approximately equal to 100mg of caffeine. You can gradually increase the serving size, but it must not exceed 10 scoops per day.
INGREDIENTS
Amino Acids Blend
Natural & Artificial Flavors
Malic Acid
Citric Acid
Energy Blend
Silicon Dioxide
Calcium Silicate
Sucralose
Gum
Tartaric Acid
Lecithin
Beet Powder
Inulin.
WHY WE RECOMMEND OPTIMUM NUTRITION PRE-WORKOUT
We recommend Optimum Nutrition Amino Energy because;
Out of 49,254 ratings from consumers, Optimum Nutrition Amino Energy bags a 4.7/5-star rating primarily for its top-notch quality. Each flavour drink mixes effortless with the same great taste, drink after drink.
Optimum Nutrition is the go-to drink if you need a booster for energy and alertness for pre-workout, morning usage, or spiking up your energy.
With 5 grams of these Amino Acids drink, your muscle goes through recovery, your focus increases, and it micronizes free form amino acids leading to a faster absorption rate.
CUSTOMER REVIEWS
Patrick K from the United States Says, "I have been using Amino energy for over a year now, and I'm not looking to change. It has been a complete lifesaver for working graveyards. I have plenty of energy throughout the night with no crashes, and when I get home, I can fall asleep easily. This is by far my favourite flavour other than blueberry lemonade, which I believe is only available at Costco. It reminds me of a Strawberry Limeade that you would pop open on a summer day while on a picnic with your family."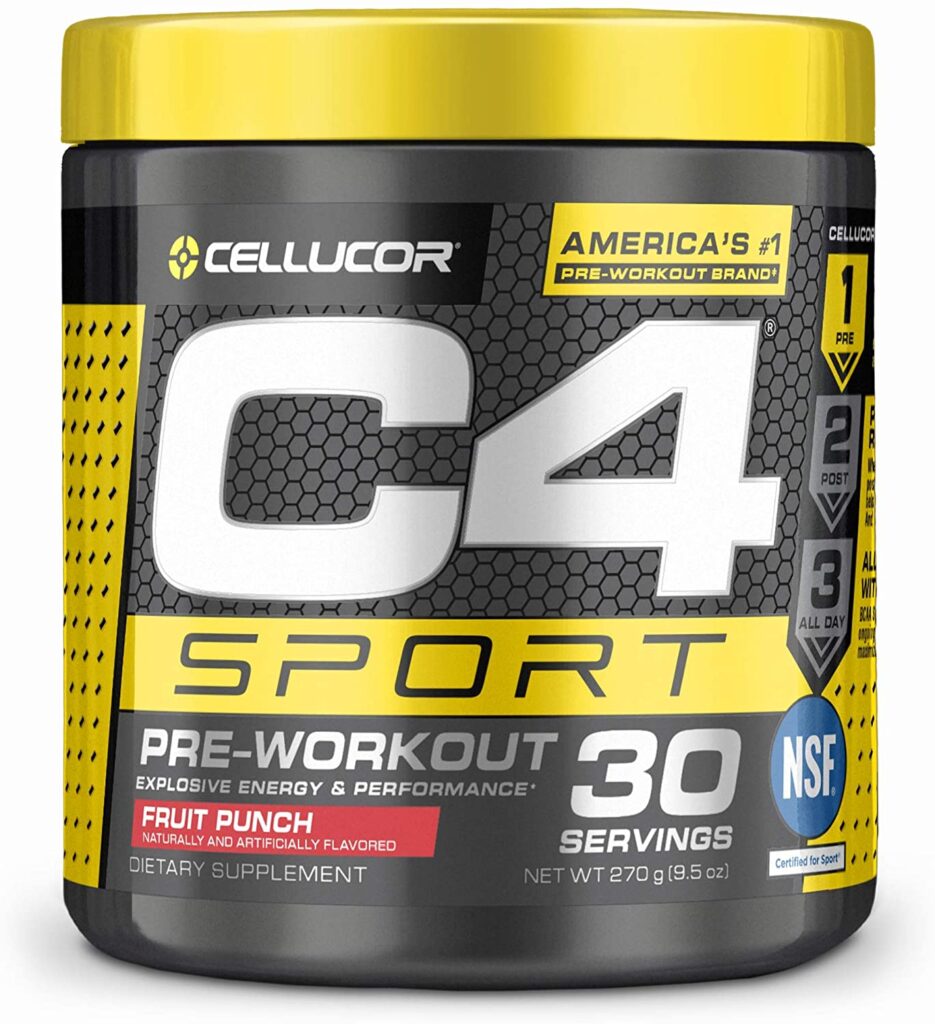 C4 pre-workout powder is most suitable for men and women and is the number 1 selling pre-workout brand in America. Over 2 billion servings have been sold since it was launched in 2011.
This Amazon Choice comes in 5 fruity flavours, namely; Watermelon, Arctic Snow Cone (Ripped Sport), Blue Raspberry (Sport), Fruit Punch (Ripped Sport), and Fruit Punch (Sport).
Taking 1 scoop of C4 pre-workout mixed with 6 to 8 oz of water 20 to 39 minutes before working out will keep you energized for a more extended workout period without crashing.
A harmless tingling sensation might be experienced by some users. This feeling is due to the presence of beta-alanine as an ingredient in this pre-workout supplement.
INGREDIENTS
Micronized Creatine Monohydrate
CarnoSyn(R) Beta-Alanine
Arginine Alpha-Ketoglutarate
Sodium Citrate
Magnesium Chloride
Dipotassium Phosphate
Taurine
Caffeine Anhydrous
Pyridoxal-5-Phosphate
Methylcobalamin
WHY WE RECOMMEND C4 SPORT PRE-WORKOUT
We recommend C4 pre-workout because;
C4 pre-workout is formulated with a nitrogen-containing compound responsible for building lean muscle mass and increasing strength.
Its list of available fruity flavors is as delicious as its original fruit.
CarnoSyn Beta-Alanine, another ingredient in C4 pre-workout, improves muscular endurance and combats fatigue, although it causes a tingling sensation.
C4 is certified by the United States Anti-Doping Agency (USADA), Canadian Football League, Major League Baseball, and the National Hockey League.
CUSTOMER REVIEW
Angie Montalvo from the United States says, "I was looking for a product to replace the pricier Beachbody Energize option. I work out every day. This does the job without the jittery side effects. I take this before my workouts."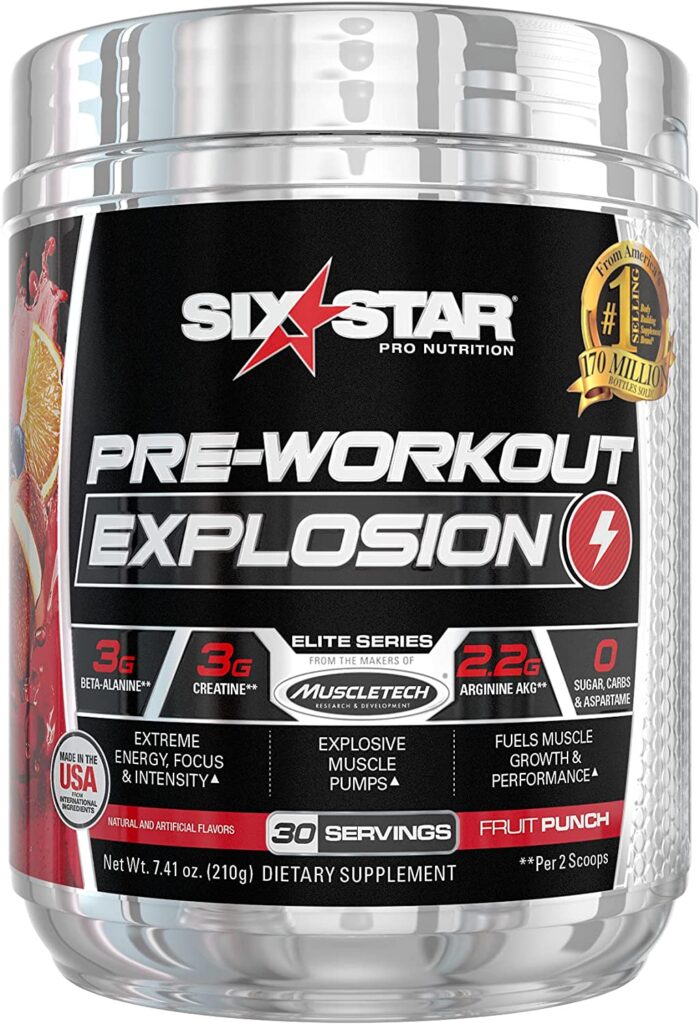 Six-star pre-workout is dosed with Creatine, Beta-Alanine, Arginine, and Caffeine. These four crucial ingredients are formulated for heightened endurance and improved strength for explosive workouts.
These ingredients are scientifically advanced formulas that actively react in men and women, producing results you can see and touch.
INGREDIENTS
Beta-alanine
L-arginine alpha-ketoglutarate
L-citrulline malate
L-arginine HCl
Pre-Workout Explosion Blend
Vitamin C
Niacinamide
Caffeine anhydrous
Choline bitartrate
L-tyrosine
Taurine
L-citrulline
WHY WE RECOMMEND SIX-STAR PRE-WORKOUT
We recommend Six-Star pre-workout explosion because;
When it comes to pumping muscles and increasing workout intensity, six-star pre-workout doesn't disappoint because of its potent ingredients like L-arginine HCL, Taurine, L-citrulline, and L-citrulline malate.
It is an energy supplement containing natural caffeine to improve mental focus and boost energy.
It aids in replenishing ATP stored in the body for more strength, performance, and muscle growth.
It boosts energy, fuels workout sessions, and tastes delicious. It is available in Fruit Punch and Icy Rocket flavours only.
CUSTOMER REVIEW
Lance from the United States Says, "In the Gym: I only take one scoop max, and this is my first pre-workout, so I can't compare it to much. I take it 30-40mins before a workout. There are no negative symptoms but a nice energy boost that will keep you going longer than usual. On days where I don't really feel like working out, this gets me off my butt."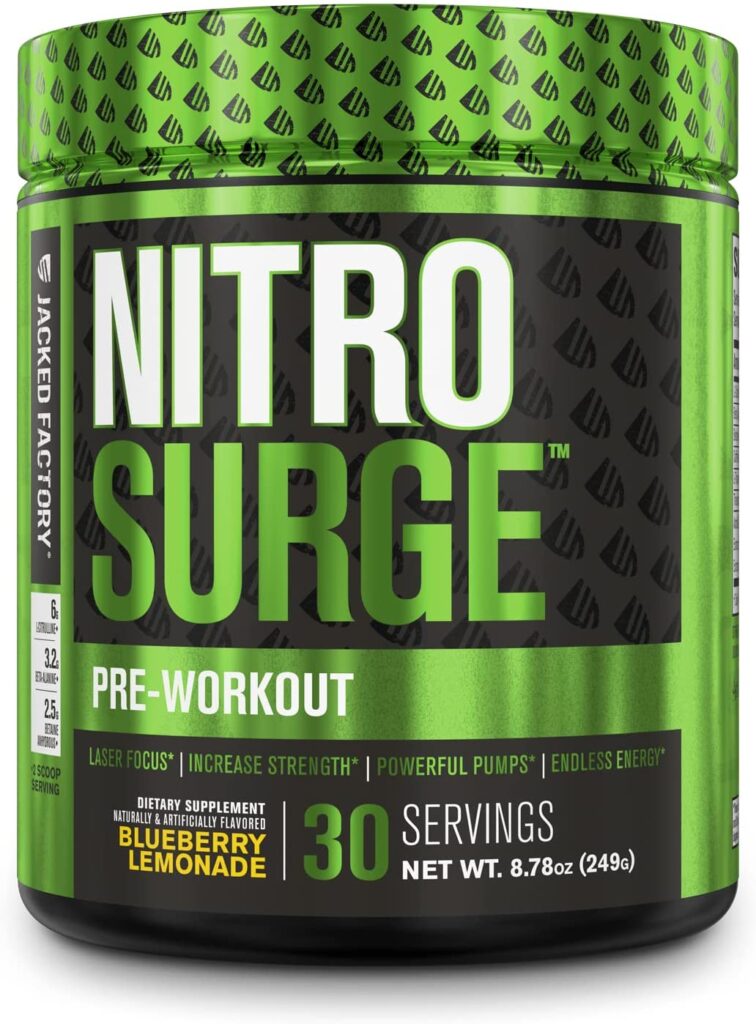 This pre-workout powder is specifically for men who desire maximum strength for explosive and earth-breaking workouts. Once digested, users gain a sharper focus, intensive endurance, explosive energy, and instant strength.
INGREDIENTS
L-Citrulline
Betaine Anhydrous
Astragin
Beta-Alanine
Caffeine
L-Theanine
WHY WE RECOMMEND NITROSURGE PRE-WORKOUT
We recommend Nitrosurge pre-workout because;
Nitrosurge pre-workout is best for physique improvement because it contains an ingredient that produces enormous energy that enhances the body composition with time.
It boosts blood flow and the muscles' nitric oxide levels, maximizing endurance, strength, and muscle growth.
Its manufacturer is under a cGMP-certified facility.
CUSTOMER REVIEW
Troy from the United States says, "Suffering from depression, exercise is the only thing that keeps laziness at bay. But sometimes, I just don't feel like getting out of bed. Once I introduced NitroSurge Pre-Workout to the mix, there was never a workout I dared to miss. I drink it a half hour before my workout, and it's off to the races I go. I purchase NitroSurge from Amazon every month…"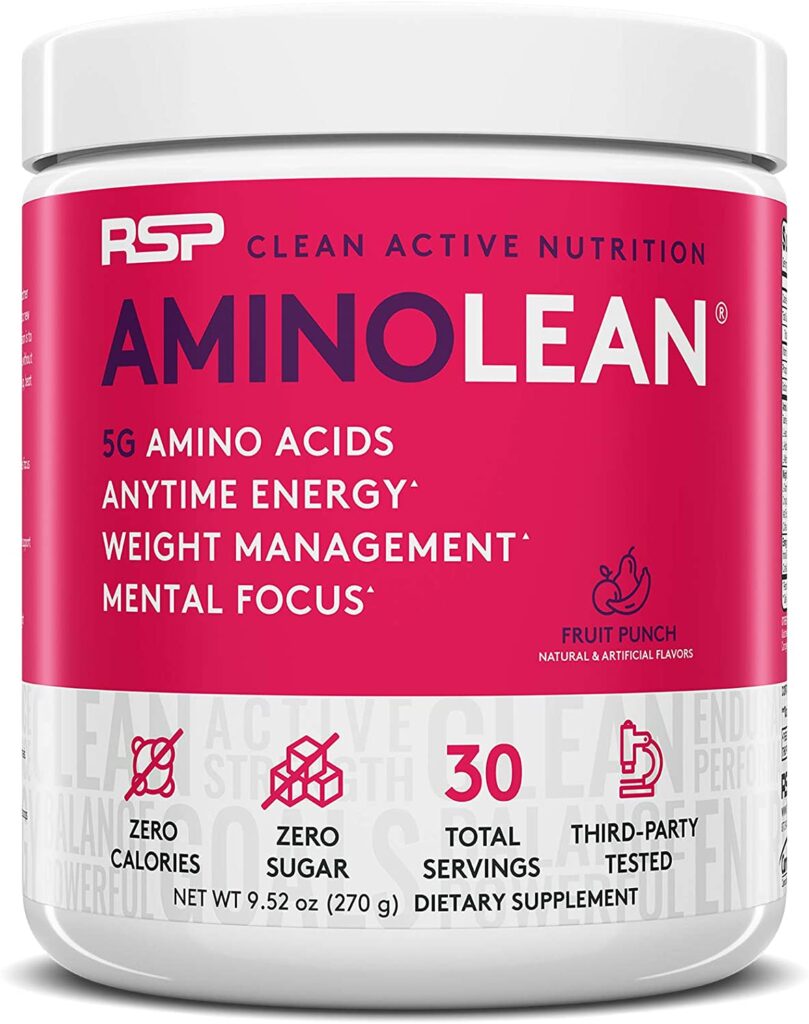 AminoLean Pre Workout Powder is the perfect pre-workout supplement for a keto-friendly workout. It contains no nuts, artificial flavours, colours, and preservatives. It is gluten, yeast, lactose, egg, and fish free. It is available in Blackberry Pomegranate, Blue Raspberry, Fruit Punch, Pink Lemonade, and Watermelon Flavors.
INGREDIENTS
L-Tyrosine
L-Histidine
L-Lysine Hydrochloride
L-Taurine
Beta-Alanine (Carnosyn (R)
L-Leucine
L-Isoleucine
L-Citrulline
L-Arginine
L-Phenylalanine
Conjugated Linoleic Acid Powder
Green Tea Extract
Green Coffee Extract
Caffeine
L-MethionineL-Carnitine L-Tartrate
L-Valine
L-Glutamine
L-Threonine
Silicon Dioxide
Sucralose
Gum Blend
Theobromine
Citric Acid
Natural Flavors
Malic Acid
Acesulfame Potassium
Calcium Silicate.
WHY WE RECOMMEND AMINOLEAN PRE-WORKOUT
We recommend AminoLean pre-workout powder because;
It is available for men and women, and it provides a cleaner and more sustained energy boost while enhancing mental focus.
It is enriched with natural amino acids, which can be consumed any time of the day without causing jitters, and it is the preferable replacement for morning coffee.
It builds lean muscle, improves workout performance, and promotes healthy weight management.
CUSTOMER REVIEW
Denise from the United States says, "I've been working out; I was down about 10 lbs before adding this into my mix since I had hit a plateau. I do cardio and strength 5. This BULLDOZED me past my plateau. The next 3 lbs I did in my sleep in under 2 weeks, and I'm looking forward to focusing on building lean muscle with this bad boy at my side. IN LOVE."
Summary
With five options available to you, it comes down to picking your preferable choice. On the other hand, my best pick is Optimum Nutrition Amino Energy (the best overall) because it is the healthiest option for moderately building muscles and retaining energy.
Do comment below if you found this useful!