A squat is a compound movement exercise in which every single muscle on the lower body when performing it. The primary muscle groups which are used during squats are:
Quads
Glutes
Hamstring
Lower Back/Core
Training Squats is very beneficial if you want to strengthen or build leg muscle. I was able to see massive progress on my legs in 2 months where I consistently train squats twice a week with progressive overload training.
So are Squats enough for the leg day?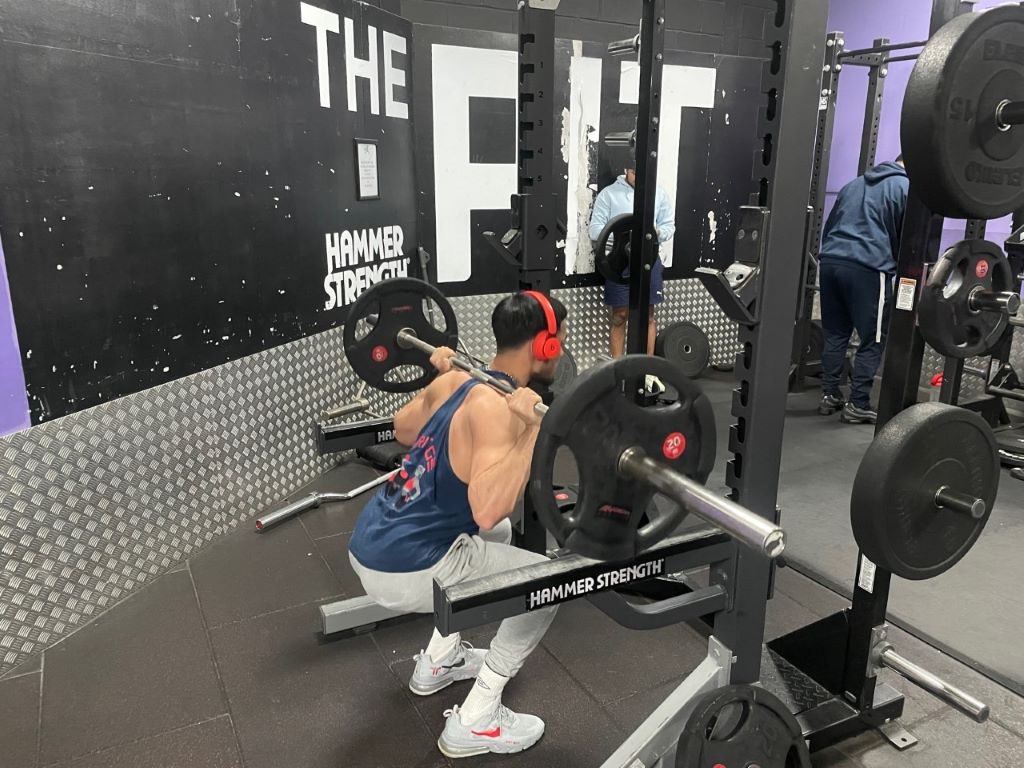 For some Squats are enough for the leg day but for others, it isn't.
Let's figure out if squats are enough for leg day. The table below shows all the requirements only for training squats compared to other back exercises.
| Train only Sqauts for back day | Train other leg exercises for leg day |
| --- | --- |
| Aiming overall leg muscle training | Aiming to focus more on isolation movement. |
| Variation of squats to add more focus on a specific muscle group. | Aiming for a defined leg. |
| Aiming to strengthen your squats | Don't want to risk any injury. |
| Variation of squats to add more focus on a specific muscle groups. | fatigue lower back |
| Aiming to increase lower back and core strength. | |
Benefits of Training Only Squats for a leg day?
Training only squats on a leg day can be very beneficial as it will help with strengthening the lower back, hips, quads and Hamstring. It will further improve the overall lower body posture and the ability to hold in a neutral position.
The following benefits I have seen or encountered when training only squats for back days are:
Builds lower body strength and power.
Increase strength on squats themselves.
Promotes muscle growth and hypertrophy in the legs.
Increase Grip strength dramatically and build bigger forearms.
Offers time efficiency by targeting multiple muscles in one exercise.
Over time, increasing the functional strength to do some heavy lifting, running, etc day-to-day tasks.
Triggers are a hormonal response for muscle growth and recovery.
Increasing overall strength and stamina for other exercises.
Burn lots of calories, due to high intensity but it depends on the reps and sets.
Increasing overall core strength, posture and stability.
Helps with the overall balance (if the upper body is strong then the lower body).
Drawdown of Training Only Squats for a back day?
Training only squats on a leg day can be the worst decision of your life as you may injure your lower body muscle group and stunning your growth.
The following drawdowns I have seen or encountered when training only squats for leg days are:
This can lead to an imbalance in muscle development where one leg might be more significant or more robust.
Limit the range of motion as squatting will not focus on hip extension movement.
For some people squatting may not be suitable due to injuries, joint issues, mobility or any health injuries.
There is more stress on the joints when performing squats so improper form can lead to injuries.
Having incomplete legs which is due to not training others leg exercises at all!
Too fatigued after the workout.
Won't grow muscle and strength at some point as only squat training will lead to a plateau in progress.
Increasing the rest days to let the legs recover.
Stun growth (Myth), if you're a teenager don't go heavy on squats.
Is Squats the only leg exercises you need?
It depends on your goals if you are mainly aiming to strengthen your legs then squats should be the go-to exercise. But the answer is NO, there are other leg exercises you can perform which are also highly effective. While squatting primarily targets the quads, hamstring and lower back/core, leaving other leg muscle groups like calves and inner thighs. You can perform some of the leg exercises which primarily target those muscle groups.
In order to have well-built legs try performing some of these exercises on leg day.
Deadlifts
Lunges
Leg presses
Step-ups
Bulgarian split squats
Pistol squats
Glute bridges/hip thrusts
Goblet squats
Calf raises (standing or seated)
Hamstring curls (lying or seated)
Leg extensions
Side lunges
Box jumps
Farmer's walks
Sledge pushes/pulls
These exercises listed above are a combination of compound movements, bodyweight and isolation exercises. Performing these exercises and squatting will give you the ideal leg physique you are looking for.
Should I skip squats if my lower back hurts?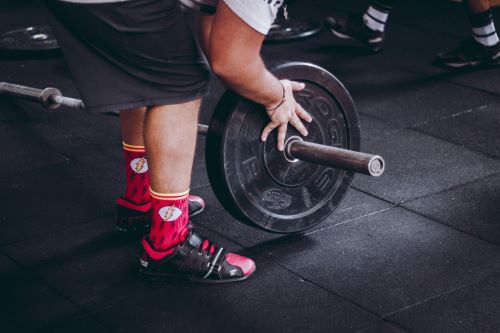 Yes most definitely, you shouldn't be working out if your lower back hurts.
You need to figure out why your lower back is hurting. It could be from working out or lifting heavy objects or sleeping in a discomforted place. Then you should your back to rest for 2-5 days rest until the pain stops. If the pain continues then it is best to get it checked with your doctor.
You may perform exercises but make sure the weight is light and you not performing any exercises which involve the lower back at all.
If you are performing squats after a long time then you are most definitely going to feel the pain in the lower back. Make you have enough rest before doing any back workouts.
Is 4 sets of squats enough for legs?
This varies on the type of fitness goal you have. There is a list of the number of sets to perform for squats depending on the goal or training.
For Strength training, 3-5 sets and 5-7 reps are enough for legs.
For Muscle Building 5-7 sets and 10-12 reps are enough for legs.
For Endurance training, 7-10 sets and 12-20 reps are enough for legs.
For Bodyweight training 10-15 sets and 10-15 reps are enough for legs.
The number of sets and reps is recommended, you may need to change slightly according to your weight, strength and stamina.
How rare is 100 kg squat?
About 4% of people in the world can perform 100kg squats, which makes it pretty rare. However, you can perform 100kg squats within 6 – 24 months with consistent and correct training.
Conclusion
I would 100% recommend performing squats on your leg days but do include other leg exercises too, as squatting on its own is not enough for back day. You should plan for a month for all the leg exercises you will perform and when you will perform them. Give yourself 2 days in the month when you primarily focus on squats.