Doing sit-ups or crunches is one of the easiest and greatest ab workouts, as well as one of the most frequent. Most people are confused regarding the true benefits of performing sit-ups regularly. Not only that but they are also misled by various websites and workout instructors on the best Sit up technique. If you fall into the category of people who are having doubts or are confused about the actual benefits of sit-ups, then you have come to the right place because all your doubts will be answered in this article. After all, that is our goal is to keep readers educated always. Welcome to TrainRightMuscle and keep reading to learn more.
We highly advise our readers to check the similar post below:
10 BENEFITS OF SIT-UPS
Before we get into the benefits of practising sit-ups, here are a few pointers for those who are just getting started. Learn not to overextend yourself by pushing yourself higher than you are capable of going; you will get there; it may take some time, but be patient with yourself.
1. ENSURES BODY BALANCE AND STABILITY
Sit-ups help you maintain your body balance while you go about your daily and sports activities. It also aids in the correction of the pelvic, lower back muscles, and abdominal muscles. In other words, a well-balanced person is less likely to fall and damage themselves.
2. ENSURES EFFECTIVE BODY FLEXIBILITY
Sit-ups force you to move your spine, which helps to loosen up stiffness in your spine and hips. Situps also strengthen hip and back flexibility, which improves mobility.
3. REDUCES BACK DISCOMFORT AND INJURY RISK
Since sit-ups are primarily focused on the back, they aid in the development of strength in the lower back, hips, and pelvis. A strong core provides for a stable, firm centre, which reduces the likelihood of back pain and damage effectively.
4. IMPROVES BODY POSTURE
Proper execution of this exercise will aid in the development of a strong, firm core and makes it easier to maintain your hips, spine, and shoulders in alignment, which aids in the improvement of posture.
5. STRENGTHENS THE CORE
It is also helpful in developing a strong, solid core; by strengthening your core, you will lower your chance of back discomfort and injury.
6. ENHANCES MUSCLE MASS
Sit-ups help to strengthen the abdominal and hip muscles. Overall performance on the sit-up might be a useful predictor of muscle loss. It is also believed that older women who could do sit-ups were less likely to suffer sarcopenia, which is the natural loss of muscle due to age.
7. IMPROVES ATHLETICISM
Sit-ups are thought to help athletes develop strong core muscles, which are connected to increased physical strength and endurance. Proper sit-ups improve your posture, stability, and form, helping you to perform better in any sport or physical activity. You'll also be less prone to become tired.
8. IMPROVES SPINE MOVEMENT
According to studies, sit-ups help with mobility in the spine, which reduces stiffness in the spine and hips by making them more flexible, thereby, making daily duties easier without discomfort.
9. BURNS CALORIES
Doing Situps helps to burn calories in the body which improves the body's performance in athletic activities and maintains a healthy weight and diet
10. STRENGTHENS DIAPHRAGM
Situps are an excellent workout for strengthening the diaphragm. It also generates abdominal compression, which might be beneficial to your diaphragm. Better breathing, stress reduction, and physical endurance can all be aided by a strong and effective diaphragm.
10 VARIATIONS OF SIT-UPS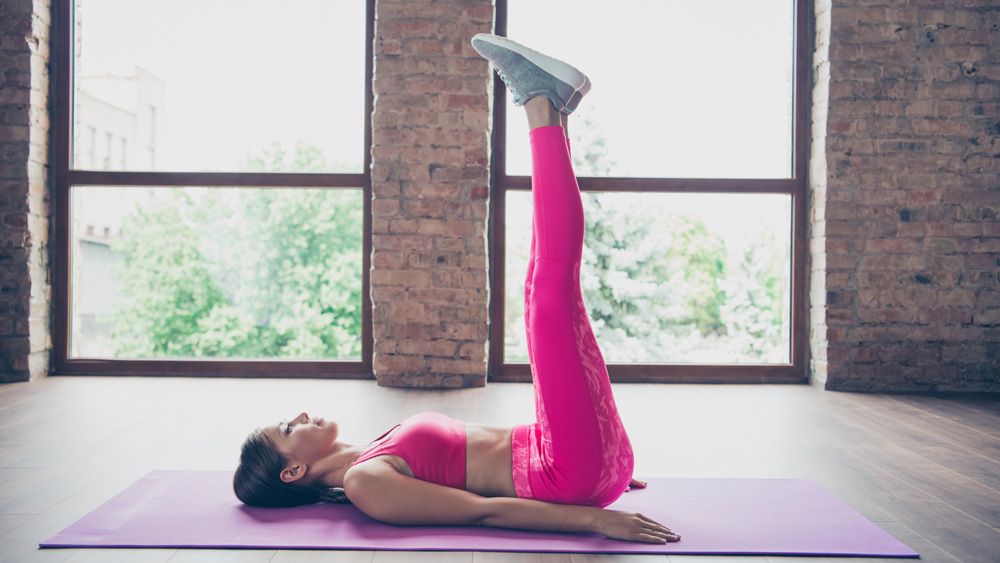 Here are the best sit up variations that are deemed effective and are verified by workout professionals
1. BICYCLE CRUNCH
This crunch variation is popular and suggested because it tests your balance and coordination while simultaneously targeting your mid-abs, lower abs, and obliques.
2. RUSSIAN TWIST
This method is popular and is performed in a crunch posture with your feet and back/shoulders elevated off the ground.
3. SCISSORS
Start by lying on your back and extending both legs toward the sky – but not too high! Lower your left leg to about six inches off the ground. This engages your back and hamstring thereby making them stronger.
4. BUTTERFLY SIT-UP
The Butterfly Sit-up is a popular and effective strength endurance exercise. The stronger the cardiovascular component of the workout, the faster you perform it.
5. USING AN EXERCISE BALL
This method is performed by rolling up using your upper body while holding an exercise ball behind your head. This technique strengthens the core to a great extent.
6. REVERSED CRUNCH
Reverse crunches include rising your legs and bringing them as near to your chest as possible rather than raising your upper body off the floor. This directly compresses the abdominal muscles.
7. V-UPS
V-ups immediately target your abdominal muscles and also aids with weight loss around the waist. your core muscles are greatly strengthened simply because the upper and lower bodies must be raised off the floor at the same time
8. DEAD BUGS
Dead bugs are one of the most comprehensive sit-up variants since they work both the lower and upper body. They entail simultaneously extending alternative arms and legs.
9. RAISED LEG CRUNCH
Raised leg crunches, as compared to multiple crunches,  it requires you to lift your feet off the floor. This improves hip joint flexibility and range of motion.
10. ALTERNATING TOE TOUCHES
Toe touches should be alternated. They require lying flat on the floor and tapping your toes with alternating palms. This enhances the flexibility of both your arms and legs.
FREQUENTLY ASKED QUESTIONS
ARE SITUPS BENEFICIAL FOR ABS?
They are quite helpful in developing abs since they strengthen the core-stabilizing abdominal muscles. Situps also engage the rectus abdominis, transverse abdominis, and obliques, as well as the hip flexors, chest, and neck. They improve posture by using your lower back and gluteal muscles which in all maximizes your chance of getting abs.
IS IT BENEFICIAL TO DO SIT-UPS EVERY DAY?
Yes, because practising sit-ups daily can help you build your muscles, improve your posture, core and upper body strength, burn calories, and much more. It also help strengthen your core and lower abdominal fat. They are effective in strengthening your rectus abdominus, transverse abdominus, oblique abdominal muscles, and neck muscles.
ARE SITUPS GOING TO MAKE MY WAIST BIGGER?
Simply undergoing abdominal-strengthening activities like sit-ups will not help you lose belly fat rather it burns calories. It is not also feasible to lose weight in just one part of your body.
IS 30 SIT-UPS A DAY GOOD?
Yes, absolutely as long as they are combined effectively with other workouts like crunches, leg lifts, and planks, and regular Sit-ups would guarantee you a healthy heart.