Pull-ups are one of the most effective upper-body strengthening and muscle-building exercises you can do, but like any exercise, it would surely take practice just like any other exercise to develop strength and pull off reps (repetitions) quickly so your muscles don't get fatigued and burned out. Pull-ups can be done by both standing and hanging on a bar. The variations of the exercise are many, but the common theme is that they work many different muscles in your upper body, including your chest, back, shoulders and arms.
Pull-ups not only improve strength and muscle size but also improve balance and coordination as well as core stability.
We highly advise our readers to check the similar post below:
Do you want to learn and understand more about the advantages, variations and some general facts of pull-ups? then you have come to the right place because TrainRightMuscle will expose all that to you.
Let's dive in!
BENEFITS OF PULLUPS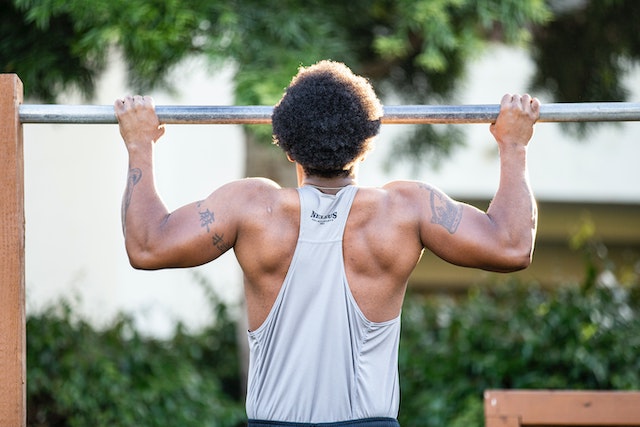 1. INCREASES GRIP STRENGTH
Pull-ups develop grip strength as well as strength and muscular hypertrophy. When lifting weights, grip strength is crucial. It can also help you perform better, especially in sports activities and also in your everyday chores.
2. INCREASES YOUR ENTIRE BODY STRENGTH AND FITNESS
Pull-ups are a good training activity since they help you enhance your overall fitness. Pull-ups are movements that elevate the entire body, helping to strengthen it and perhaps improve overall health. Pull-ups are vital for bone formation and cardiovascular health, according to sources.
3. IMPROVES PHYSICAL HEALTH
Pull-ups increase your general physical fitness. According to one source, doing pull-ups regularly can help you lose fat mass and manage type 2 diabetes. It also aids in the reduction of blood pressure and the relief of back pain and discomfort caused by arthritis.
4. BOOSTS MENTAL HEALTH & AWARENESS
Pull-ups are good for your mental health and mental functionality as well. Strength training, particularly pull-ups, reduces anxiety symptoms, enhances cognitive performance and self-esteem, and reduces fatigue and depression, according to a 2010 review of studies.
5. IMPROVES MUSCLES FLEXIBILITY
Pull-ups are known to be a strength training exercise that is generally difficult to master. However, research suggests that if you've never done a pull-up before, challenging your muscles with rigorous manoeuvres can improve your overall fitness level. Integrating this into your routine will make you feel better and look stronger.
6. PULL-UPS IMPROVE BONE DENSITY
I'll advise you that If you haven't done pull-ups before, integrating them into your workout can make your bones more efficient and make you seem stronger. Because pull-up exercises strain the bones, they signal them to lay down additional cellular and mineral components for the skeletal matrix.
7. STRENGTHENS THE CORE AND SHOULDERS
The chin-up develops and sculpts the shoulders, forearms, and chest, in addition to the work of the back (pectoral muscles). They also train your core, giving them a fantastic workout for targeting numerous critical muscles in the body.
8. STRENGTHENS THE BACK
Pull-ups are generally regarded as one of the most effective back strengthening exercises. While many individuals concentrate on the muscles in the front of the body, working the muscles in the back of the body is just as important for maintaining body balance, preventing injuries, and improving total functional strength.
9. EFFECTIVE IN CARDIO WORKOUTS
The goal of cardiovascular exercise is to enhance your heart rate. While pull-ups are primarily a strength exercise, doing numerous repetitions with short rests in between helps improve blood circulation.
10. IMPROVES BODY POSTURE
One of the most obvious benefits of pull-ups is that it improves posture. Pull-ups are effective because they strengthen the back by targeting back muscles, allowing you to walk taller and appear thinner.
10 VARIATIONS OF PULLUPS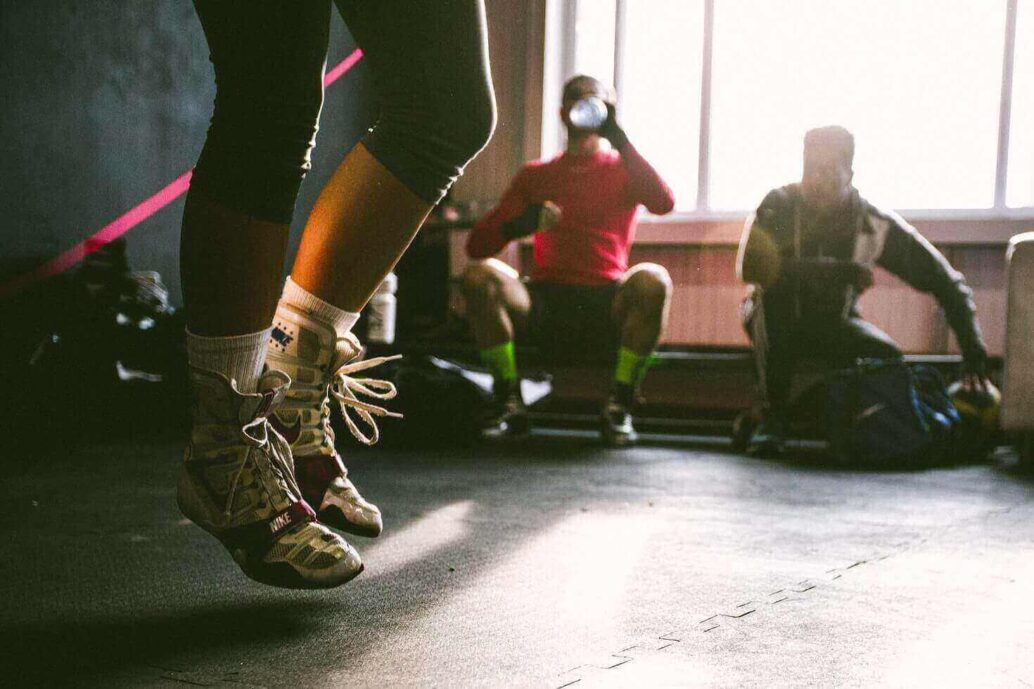 1. CHIN-UP
To successfully undergo this technique you need to grab the pull-up bar shoulder-width apart with your palms pointing inward towards your face. The chin-up concentrates your effort on your biceps, and it is the most common and the easiest exercise for beginners.
2. CLASSIC PULLUP
This variation is a bit similar to that of the chin up, but it's more of your palms facing inward and your palms facing away from your body.  Also, the classic pull-up targets your lower trapezius and lats more effectively, making it more of a back exercise than a chest and arms workout.
3. HAMMER GRIP
Although somewhat more difficult than the chin pullup. If you have weak shoulders or have already injured your shoulders, this is the exercise for you. This neutral grip relieves stress on the shoulders and relieves wrist pressure.
4. PULL UP FROM CHEST TO BAR
Chest to bar pull-ups is a bit similar to the chin-over-bar pull-ups. They are more challenging and they need proper training and supervision to be able to carry out effectively. it targets your collar bone
5. WIDE AND NARROW GRIP
This is the method to use if you want to engage your chest muscles and strengthen your pecs. The more you engage your chest muscles, the narrower your grip becomes. This is recommended by fitness experts since it strengthens your chest and allows you to lift a heavier load.
6. MIXED GRIP PULLUP
This unique technique activates more muscle areas, minimizing fatigue and letting you add even more weight if you're using a weight belt. To avoid generating a muscle imbalance, switch hands on every other set if you execute this variation.
7. AROUND THE WORLD PULL UP
As you place almost all of your body weight on one side, this method targets the biceps and back, one arm at a time. It's ideal for increasing strength on both sides.
8. CLAPPING WHEN DOING PULL-UPS
This technique would guarantee you explosiveness and grip. You're exercising both your nervous system and your muscles with this approach, it is also an ideal approach to fire up your motions and develop flexibility.
9. NEGATIVE PULL-UPS
This method is excellent for your biceps and back. Negative pull-ups are useful since they work your muscles more than conventional pull-ups.
10. L-SITS
They engage the lower core, quads, arms, back, and shoulders, as well as the hip flexors, and they're a wonderful way to get in some lower core training. L-sits allow you to work your core, quadriceps, and hips while remaining active.
FREQUENTLY ASKED QUESTIONS
WHAT HAPPENS IF YOU DO 10 PULLUPS EVERY DAY?
It's perfectly OK to do 10 pullups every day, and you can even do 15 or more pullups in a single set before failing. Doing a few sets of 10–15 pullups without reaching physical discomfort is definitely safe to do every day. However, check the average pull-ups chart by age to see if you doing the right amount of pull-ups a day.
DO PULL-UPS HELP IN HEIGHT GROWTH?
Yes, because stretching your muscles by hanging your body with the aid of your hands is beneficial. People usually hang around a bar. Do two or three pull-ups to increase your height with this exercise.
WILL PULLUPS GIVE YOU ABS?
Pull-ups develop and sculpt your shoulders, forearms, and chest in addition to exercising your muscles. They also guarantee you abs which makes them an excellent workout for targeting several of the body's key muscles.
DO PULLUPS MAKE YOUR ARMS BIGGER?
In addition to strengthening your back When paired with other arm activities, adding pull-ups to your strength training routine is a good approach to growing your bicep size.