When it comes to building muscle, few exercises deliver all of the benefits as barbell bench presses. While some will argue that an exercise has a particular advantage over another (such as compound movements providing more gains in strength and size), a Bench press requires so much of the upper body musculature when carried out that's why it has been known as one of the most popular workout ideas.
The bench press is one of the most overused exercises to build chest and upper body strength but some may wonder whether benching your own body weight is good?
We advise our readers to also check :
For high-level powerlifters, the bench press is one of the core lifts in their sport. Yet even for guys that aren't trying to squat or deadlift a ton, it makes sense from both strength and aesthetics standpoints to include a good amount of bench pressing variations into your program, so that's why you have come to TrainRightMuscle (the right place) to gain necessary information on not just the benefits, but also the Bench press variations you should also try today!
10 BENEFITS OF BENCH PRESS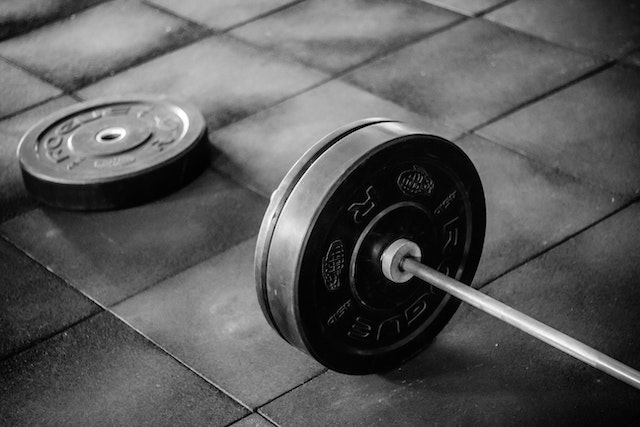 1. IMPROVES UPPER BODY STRENGTH
Because the bench press training incorporates so much of the upper body musculature, increasing your strength on the lift can help you increase the amount of weight you can use on other pressing exercises.
2. ENHANCE TRICEPS
Bench press helps strengthen and enhance the lateral and medial head of the triceps throughout different ranges of motion, which will help you perform other pressing movements.
3. ENHANCES BONE DENSITY
The bench press promotes healthy bones, which will undoubtedly increase bone density. A 2014 study found that using the bench press in an osteoporosis fitness routine maximizes the chance of improved bone health.
4. IMPROVES MUSCLE MASS
A resistance workout, such as a bench press, can boost muscle growth and total muscle mass since it focuses on volume and higher repetitions at 60-80 per cent maximal strength, which will aid in muscle mass development.
5. FIXES MUSCLE IMBALANCES
The bench press is classified as a functional strength activity since it simply aids in the development of strength, balance, and stability, all of which are required to execute typical movement patterns when doing daily tasks.
6. IMPROVES CORE STABILITY
The bench press is well-known and acclaimed as a functional strength activity since it simply strengthens and stabilizes the core, making all of our movements and actions as humans simpler and more efficient.
7. EFFECTIVE IN BURNING CALORIES
Most people are unaware that the bench press is a full-body workout, which means it will require a lot of energy to do; and by energy, we mean it will burn a lot of calories.
8. TRAINS THE WHOLE BODY MUSCLES
Bench press workouts surely target your entire body muscles, particularly the triceps and biceps, chests, and shoulder muscles. When done correctly, the bench press will activate muscles in practically every area of your body.
9. IMPROVES ATHLETIC PERFORMANCE
A resistance workout, such as a bench press would surely guarantee you more improvement and effectiveness in athletic activities, in order words proper execution would ensure you proper body flexibility in sports activities
10. MAKES YOU STRONGER AND HEALTHIER
Bench press workouts have been deemed one of the most effective and efficient workout exercises for building and improvement, according to surveys and analysis the bench press workout is recommended for individuals who are seeking healthy bones and improved muscle mass
10 VARIATIONS OF BENCH PRESS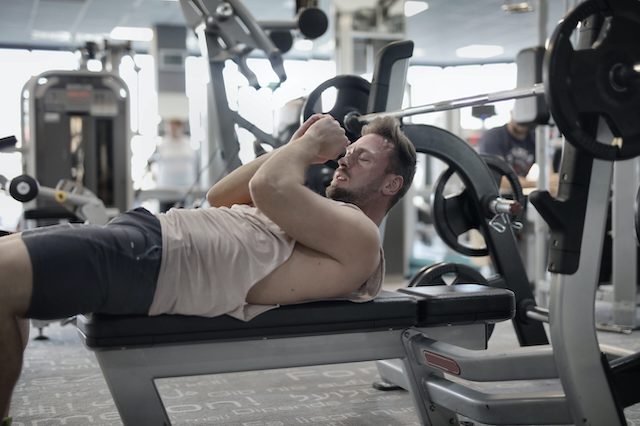 1. WIDE GRIP BENCH PRESS
This is done supine position, with both legs flat on the floor. Their grasp will be three inches beyond their shoulders. This technique definitely works on the shoulder muscles.
2. ALTERNATING DUMBBELL BENCH PRESS
This method is also performed supine with both feet on the ground, but the dumbbells are held perpendicular to the body, and it also improves core mobility.
3. DEAD BENCH PRESS
This technique includes pushing from the safety of a rack that is positioned at chest height. This variant allows us to focus more on the press itself rather than the lowering aspect of the exercise, which helps to build strength off the chest.
4. BANDED BENCH PRESS
This technique forcefully and adequately targets the muscles and is carried out by benching the weight of the bar against the resistance supplied by a band connected under the bench and to each side of the bar.
5. INCLINE BENCH
This bench press variation emphasizes the shoulders and upper pecs more than a regular bench press. This method also aids in the development of strength and muscle mass in the shoulders and upper pecs.
6. TIGHT GRIP BENCH PRESS
This bench press variation employs a closer grip than the standard bench press; it is stated to be shoulder-width, but this might vary from person to person depending on where they normally grip. The triceps are worked with the tight grip bench press.
7. REVERSE GRIP BENCH PRESS
The reverse grip bench press works the upper chest. According to a recent Canadian study, the reverse-grip bench press increased upper pectoral activation by 30% compared to the typical horizontal pronation bench press.
8. SLINGSHOT BENCH PRESS
This bench variant requires a gadget on your arms and a chest strap that tightens as we lower the bar down close to the chest. The slingshot got its name because it helps push the chest in the bench press, allowing us to use more weight.
9. BOARD BENCH PRESS
The board bench press is popular among bodybuilders because it reduces stress on the shoulders and pecs while overtaxing the triceps due to the limited range of motion and the use of more weight than the standard bench press.
10. GRUTE BRIDGE BENCH PRESS
This technique is performed by resting on the edge of a bench with your feet stacked beneath your knees. This increases gluteal and cores flexibility and efficiency in muscle development.
FREQUENTLY ASKED QUESTIONS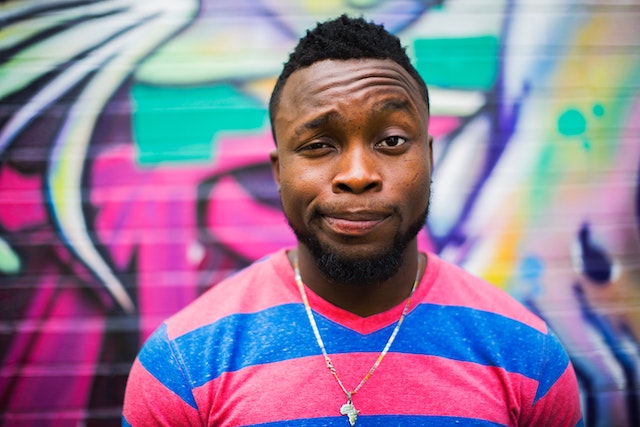 IS BENCH PRESSING EVERY DAY BENEFICIAL?
If your goal is to improve your technique, break out of a plateau, or emphasize the bench press over other exercises for a period of time, you can bench press every day. However, the daily bench press is not recommended if the lifter is prone to injury and/or cannot exercise regularly 7 days a week.
WHAT MUSCLES DOES BENCH PRESS WORK?
The bench press commonly referred to as the chest press is an upper bodyweight training exercise that involves pushing a heavy object upon a weight training bench. It is more effective in the pectoralis major, anterior deltoid and triceps.
DOES BENCH PRESS WORK FOR ABS?
The bench press is a strength exercise that helps build the muscles of the upper body. While you may use your abs to stabilize your torso on the bench, you should understand that it's not an ab workout. Even so, abs workouts alone won't get you the abs on the covers of fitness publications.
DOES BENCH PRESS MAKE YOUR ARMS BIGGER?
While the bench press is unlikely to increase the size of the biceps, it can increase the size of the triceps. The triceps are important in the bench press because they are more active during the lockout phase of the exercise and activities to extend the elbows. They were also more active in the bench press and had a tighter grip.